Archive for July, 2012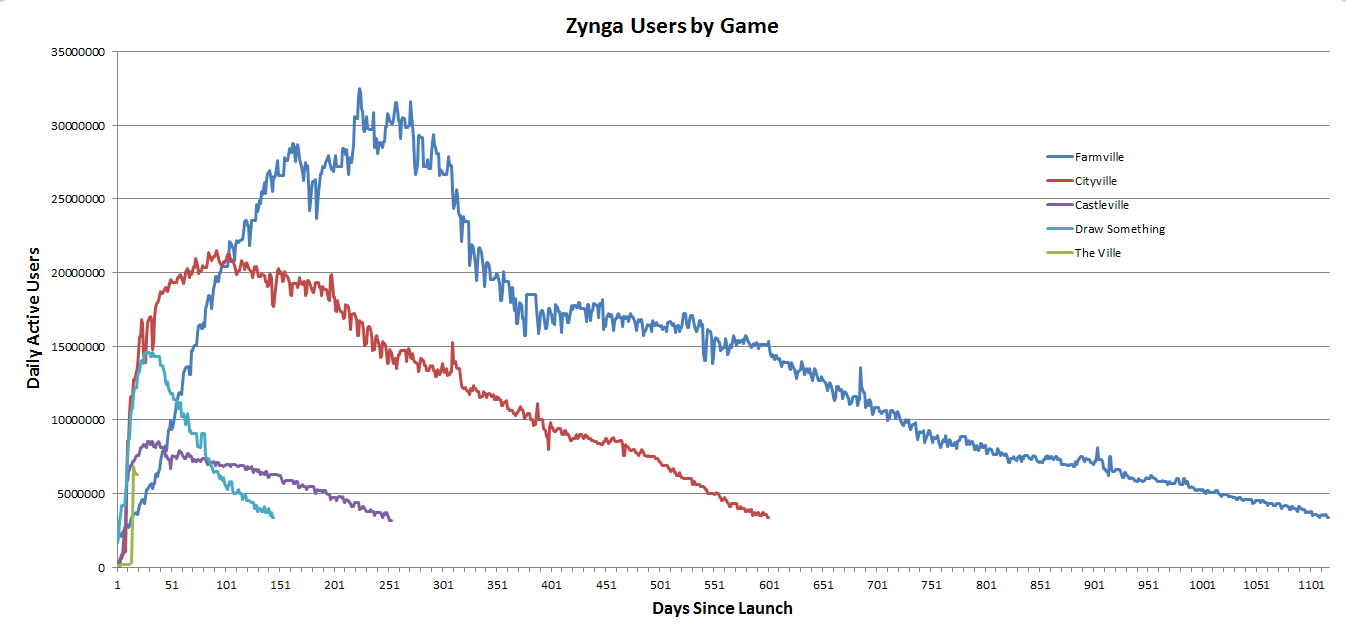 Each successive Zynga game peaks earlier but with less users. Farmville -> Cityville -> Castleville must have been alarming. And then they bought 'Draw Something' right at the peak. It's going to be tough to keep filling the bucket.
What's difficult to see on the graph is that Zynga's Sims rip-off, The Ville, appears to have already peaked at aroudn 6.3M daily active uniques.